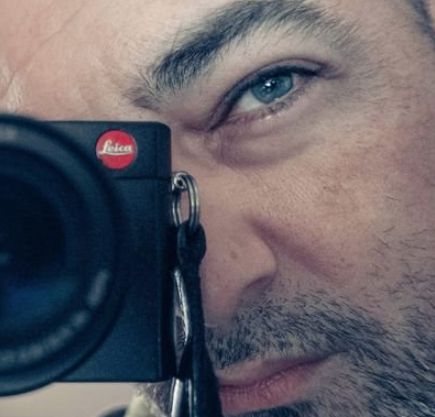 Davide Dalla Giustina
Venetian, born in 1976

I took my first steps in Street Photography when I was very young thanks to my father, who, walking through the streets and fields of Venice, educated me in observing and looking at every little detail.
After a series of business trips as a Project Manager in distant lands, socially destroyed by globalization, I decide to return to Italy, residing in Rome for about 4 years, dedicating myself completely to the study of Photography and focusing on 'assault' reportage, telling as a freelance reporter, stories of social decay, situations on the edge between the invisible and the last.

The continuous apprenticeship in the field allowed me to become a member of the Leica Club by presenting a Street Photography project dedicated to high contrasts in Rome, inspired by the lights and chiaroscuro of Caravaggio and Rembrandt, and then awarded by 3 Leica Master Shoot for the Street category , Reportage and Portrait.

Boasting numerous exhibitions on Street Photography and Reportage in Rome, Milan and Venice, including a solo exhibition in Venice on the Gay Pride movement shot in black and white in Rome.

At the moment I collaborate as a promoter of craftsmanship in Venice where I portray situations of everyday life between people and writing articles on my blog. I am the only Italian in the Humans Captured interactive photographic collective, and I collaborate with various national and international Street Photogaphy groups as Mentor, post production assistance, photography reading, as well as privacy issues and, lately, to give practical advice on how to take the road with the ongoing Covid pandemic in complete safety.
I am also part of a cultural association in Venice as a technical / artistic consultant in the Photography section.

My Street Photograpy style is certainly irreverent due to the proximity of my subjects often illuminated by flash, and focuses on the play of light and penumbra with chiaroscuro, but I always remain tied to black and white for the power of its photographic message .

For me the street is a theater where the actors are the people contextualized in it and where those who know how to look especially in a city like Venice
the Photo of the day can always be around the corner, away from the crowds of tourists in a Venice of Venetians.